Simplify Technology with Cloud Computing
Introducing CMC |m|CLOUD
Our cloud services include |m|EMAIL which is our Microsoft hosted exchange product. |m|CLOUD also includes |m|SERVER for all of your virtual server hosting needs. Last, but not least, we offer |m|VOICE which is our hosted VoIP platform for business communications.

Learn More about |m|CLOUD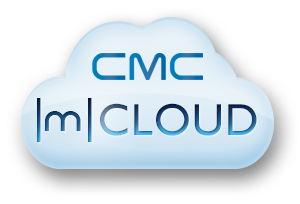 IT Services Dallas
CMC provides end-to-end services wrapped around cutting-edge technology to provide complete solutions. We have partnered with industry-leading hardware and software manufacturers to deliver these solutions.
Our IT services include:
VDI
Hosted Exchange
Server Migration
Voice Over IP
Access Control
All services
Testimonials
CMC Network Solutions has been a trusted partner in the ongoing effort to keep Trenton ISD on the advancing edge of technology for over 15 years. They have consistently used a best practices approach to offer TISD uniquely appropriate technology solutions ranging from data center virtualization, switching, network storage, network security, and security surveillance. I would highly recommend CMC.

— Dr. Evan Yeager
Trenton ISD

Our long standing business relationship with Chuck McLaughlin and his entire team at CMC is so much more than business, it is a true partnership. Chuck took the time to understand the nature of our business allowing him the ability to speak to our needs, offer advice on what would be practical and cost efficient and help us customize accordingly to achieve the best solutions. We have partnered with CMC for all the growing needs of LEC. CMC's engaging style and willingness to go the extra mile helps to keep everyone happy, and deliver the expected results and then some. I have nothing but admiration and appreciation for Chuck McLaughlin and all the CMC staff.

— April Gietzen
Lanehart Electrical